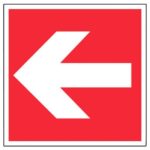 Denis Dailleux / New Ghana 
Démarche / Statement
I first discovered Ghana when I came across the beautiful book Paul Strand dedicated to this country. It made such an incredible impression on me that on that day, I promised myself that I would one day go and photograph Ghana.
After Gallimard Editions published my book « Fils de Roi » – a work entirely dedicated to Egypt -, I felt that the time had come for me to find new sources of inspiration. In search of fresh landscapes and new ways of being, I set out to explore Sub-Saharan Africa.
My first encounter was in Accra, with the community of Jamestown's fishermen. There, I was struck by scenes straight out of old oil paintings. The light along the ocean dazzled, transforming the men into silhouettes. After experiencing the prudishness of Egypt, I loved the beauty and the freedom of the Ghanaian bodies. For a photographer, these bodies are a gift.
Further to meeting Joseph, I visited his village in the Ashanti region. But Ghana is not a country so easily tamed, and I had to make many return trips. And during my last trip, I found that my stubbornness had paid off. It was then that I discovered a village at the foot of Lake Volta where I encountered the most beautiful people. It was there that I took what may be my finest portraits – of a village idiot, of the children, and once again, of a group of fishermen.
I love this feeling of perpetual discovery which reminds me of childhood. I try to live within this eternal yet self-renewing state of constant rebirth.
These very late pictures have been made during the Oguaa Fetu Afahye Festival in Cape Coast :
According to tradition, a plague once ravaged the Oguaa community – Cape Coast was founded as a fishing community by a man, Oguaa who gave his name to the place. Such was the devastating effect of the plague that the people called on their gods before the plague stopped and the land was cleansed. The word fetu is a contraction of 'efin tu' in the local dialect which means clearing the dirt.
Oguaa Fetu Afahye festival is therefore a commemoration of that purification which saved the land from the plague and a show of gratitude to the 77 gods of the Oguaa Traditional Area.